Sustainability is a key topic for ŠKODA, which deploys a number of solutions to increase its sustainability all-around, improving not only the production cycle but also the activities of its suppliers.
Just 10% of the plastics produced in the world are recycled, and in the oceans there is one kilogram of plastic for every four kilograms of fish. An amount that, in the absence of any countermeasure, is set to grow to parity in 2050. Clearly, there is much to be done, which is why ŠKODA is systematically working towards carbon neutral mobility and has announced a goal of halving the fleet's CO2 emissions compared to 2020 by 2030 by making production climate neutral and using more and more recycled materials.
Three new 100% electric models will be launched on the market by 2026, with more to follow in subsequent years. By 2030, it is expected that more than 70% of ŠKODA sales in Europe will be 100% electric vehicles.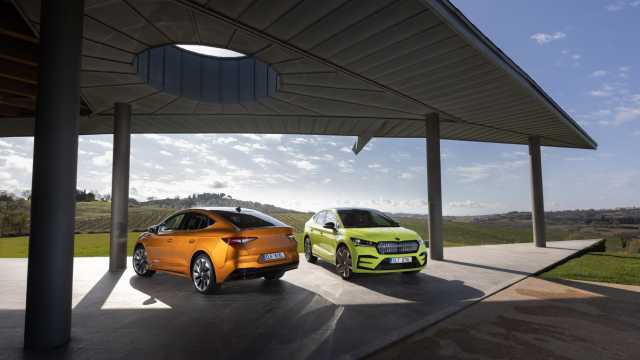 Reducing emissions
The Czech manufacturer is striving to continuously reduce CO2 emissions throughout the production cycle, working not only internally but also closely with partners and suppliers to develop sustainable solutions. ŠKODA's Indian plants will become carbon neutral in 2025, while Vrchlabí - where since the beginning of 2019 all waste from the production process is recycled either materially or thermally - is already carbon neutral by 2020, and the other two plants in the Czech Republic will achieve this by 2030.
The commitment is 360° and covers not only raw materials, but also their production and transportation. ŠKODA's suppliers mainly use recycled and recyclable raw materials, so they have a significantly reduced carbon footprint. The automotive brand is always looking for innovative ideas to develop to improve sustainability.
Paint and materials
The other two plants in the Czech Republic - Mladá Boleslav and Kvasiny - have been using the same procedure for recycling as Vrchlabí since early 2020. In the paint shop, however, the latest innovation involves applying one of the four layers of paint significantly thinner, maintaining quality and durability but saving about 720 tons of paint per year in the Czech production plants.
In terms of materials, currently 95% of the weight of a ŠKODA is composed of recyclable and reusable materials. In the ŠKODA Octavia, recycled materials account for a significant share of the raw materials used. These include plastics and insulation materials – such as chassis linings, wheel arches and boot liners - in addition to steel, aluminum and glass.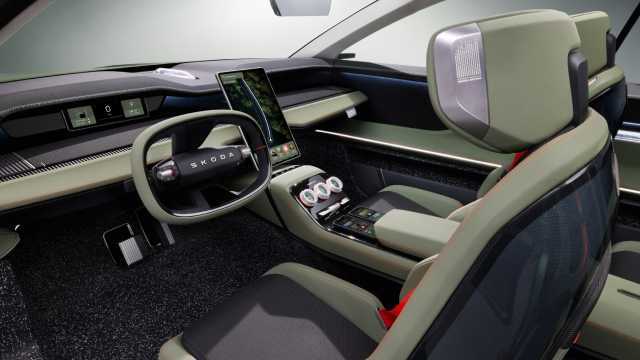 Life cycle
And when a car reaches the end of its life cycle, many of its materials can be reused. Recovered metals are used to make new steel and aluminum for new castings, glass is used to make fiberglass windows and insulation, and plastics can become common objects, such as coat hangers or flower pots.
Tires are also important from a sustainability perspective, and in the near future they will be made from a high proportion of sustainable materials, will have FSC certification, and will have to meet strict requirements in terms of quality and safety. In this area, ŠKODA is working closely with its partners: Continental produces tires made from a higher proportion of recycled material and is exploring the use of natural rubber from dandelions; Bridgestone, on the other hand, already supplies lighter tires with lower rolling resistance for Enyaq iV.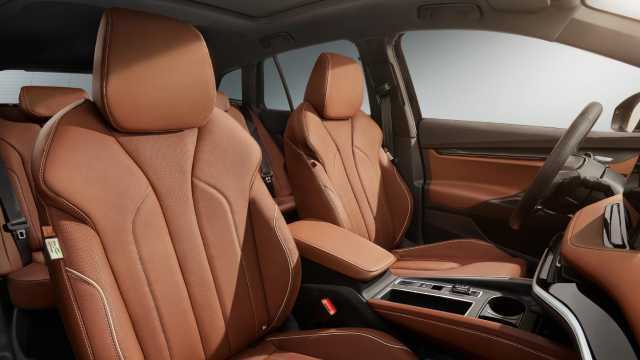 Recycling and reuse
The easiest and most efficient parts to recycle are those consisting of just one material, such as interior linings, air ducts, or copper wiring harnesses. Recycled materials are used for seat covers or carpets. Because of the high technical requirements, however, composite materials are used for most of a car's components. In the Octavia, for example, half of the composite material for the door trim is made from renewable raw materials.
For the interior, textile is gradually replacing leather. Fabrics made from up to 85% recycled PET bottles and 15 percent natural wool are already available for the Enyaq iV and Karoq. The recycled bottles are turned into yarn, which for some trims - for example, Lodge for the Enyaq iV model range - is combined with natural staple wool.
Even leather of animal origin can be treated sustainably: ŠKODA uses olive leaf extract to tan the leather for the Enyaq iV. Depending on the model, leather can be found on the middle part of the seat, on the steering wheel and gear lever and handbrake handle.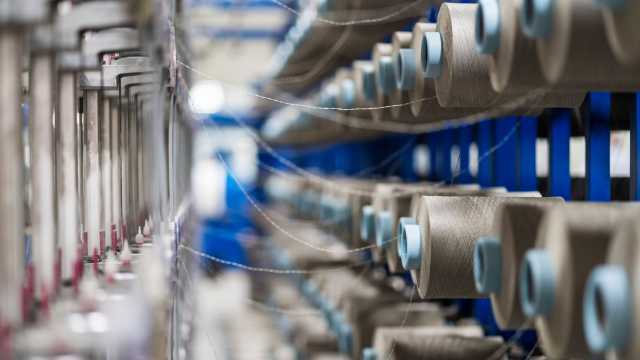 Sustainable materials
In parallel, ŠKODA is also working on developing sustainable materials with natural components that will also be used in mass production in the future. These include fibers made from sugar beet, a by-product of the sugar factory in Dobrovice, near the Mladá Boleslav plant. The fibers are used to produce filler for plastic parts.
Sugar beet pulp, which is dyed in a special process to create design accents in the interior, can also be exploited. In addition, silver grass (Miscanthus) fibers, rice husk, and fibers from hemp, cork, and coconut are also being experimented with.
Attention to detail
In the quest to achieve maximum sustainability, ŠKODA also pays attention to what might seem like trivial details. One example is the next generation of umbrellas - one of the most popular Simply Clever elements in ŠKODA interiors - that will be made entirely from recycled materials, including hemp fibers for their handle. In addition, if the umbrella breaks there might be an option to have it repaired and then reused by Austrian manufacturer Doppler. Another example is the collaboration with the Trèves Group, which reuses old mattresses to obtain the material for car soundproofing.
Source: ŠKODA
VGI | Responsible OU: VP | Creation date: article date | Class 9.1