Electric cars have a lower total cost of ownership than conventional ICE vehicles, and in daily use there are no limitations: e-mobility is a concrete option also for company fleets. The Avesco Group's experience.
Electric cars are playing an increasingly leading role in the mobility scenario; one of the discussion topics is the conversion of company fleets, usually vehicles that travel long distances. In this case, the question is: is electric mobility an option also for a company fleet? The answer comes not from theory but from practice, that is the experience of Avesco Group, which operates in Switzerland. The company relied on Škoda to renew its fleet and allowed its employees to decide between the all-electric Enyaq iV and combustion engine models such as Kodiaq and Octavia: many of them opted for the zero-emission model.
"Being the exclusive dealer for Caterpillar construction machinery in Switzerland since 1931, the combustion engine is part of our traditions and the basis of our success. So the fact that almost every second employee has chosen an electric car is significant. The Škoda fleet is a great solution for us", says Stefan Sutter, CEO of Avesco Group.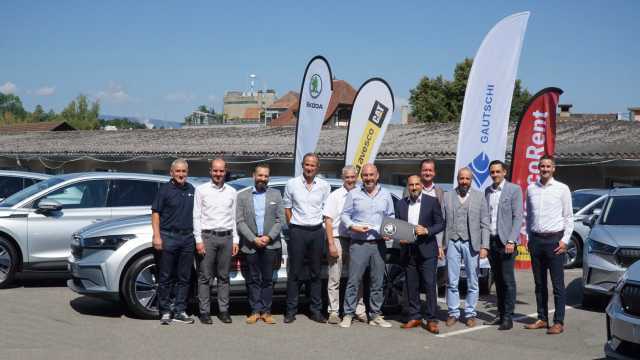 Total cost of ownership
Avesco renews its car fleet every five years, and employees drive an average of about 40,000 km per year, giving field service and taking care of business relationships. This means that each vehicle travels about 200,000 km.
"For procurements like this, the main factor to take into account is always the total cost of ownership, a parameter that adds up all relevant factors over the entire service period: residual value, fuel consumption, and maintenance costs. We want to use resources efficiently; in addition, there are aspects such as safety, comfort, and design. In terms of costs, the electric car scores best. And combining all aspects, we chose the Enyaq iV", explains Tonia Vogt, fleet manager of Avesco Group.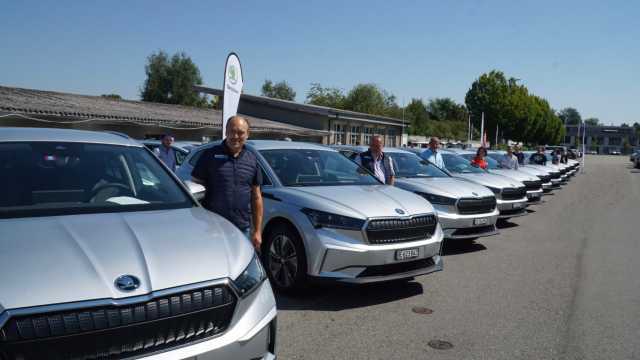 Vehicles for everyone
Part of the Avesco company fleet consists of a large number of vehicles that can be reserved and used by all employees as needed. These shared cars will be all-electric within the next two years; the switch to electric will also involve service vehicles, which the company usually changes every seven years.
"I tested the Enyaq iV for three weeks: I wanted to evaluate the handling, driving behavior and range, and I was very satisfied. I found the ride pleasant, I appreciated the comfort on board, and the range is more than sufficient; and I learned a good habit: for long day trips, around 400 km, break for lunch near a charging station", Sutter adds. There are about 40 charging points at the Avesco locations, in addition to the 37 wallboxes installed at employees' private residences: everyone who had the opportunity to install a charging station have done so.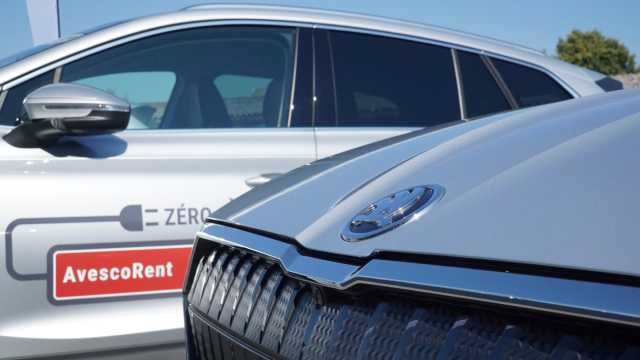 Easy recharging and lower costs
Employees have also been provided with a card that grants access to a large number of public charging stations in Switzerland and throughout Europe. Avesco's ultimate goal is to achieve an all-electric car fleet. "The lower operating costs more than offset the higher acquisition costs - the bottom line is savings compared to vehicles with combustion engines", Vogt stresses.
In addition to making an important contribution in terms of sustainability and environmental protection, converting the company's fleet to electric is also a way to sustainably reduce business costs.
Source: ŠKODA
VGI | Responsible OU: VP | Creation date: article date | Class 9.1