Audi continues to work on closed material cycles to create an ever-expanding circular economy. With the MaterialLoop pilot project, the company is studying the reuse of materials from cars at the end of their lifecycle.
Closed material cycles are one of the most effective tools for improving sustainability in the automotive industry. Audi is continuing to implement them in its own production, also through the joint project MaterialLoop.
The brand with the four rings is working together with 15 partners from the research, recycling and supplier sectors to develop the reuse of so-called post-consumer materials, i.e., those that are taken from vehicles at the end of their life cycle, to produce new cars. A key project to achieve an ever-expanding circular economy.
Downcycling
Today, only very few of the materials used to produce new vehicles are recovered from old cars - for example, recycled steel from end-of-life vehicles is generally destined for the construction industry. Audi, on the other hand, plans to reuse it in the production of new cars, avoiding the so-called downcycling, that is, the loss of quality in materials resulting from the recycling process.
"The MaterialLoop project underscores our ambitious vision to operate a highly efficient circular economy concept for end-of-life vehicles; the goal is to recover as many materials as possible at a high level of quality and reuse them in production", explains Markus Duesmann, Audi CEO.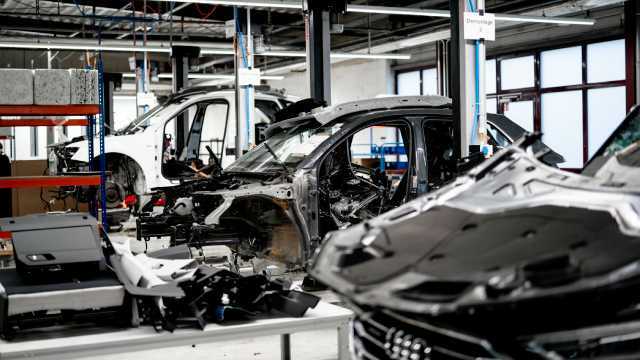 Secondary materials
The continuous implementation of closed material loops saves valuable raw materials and lowers the carbon footprint; in addition, having direct access to secondary materials simplifies supplies, as raw materials would no longer have to be extracted. In October 2022 alone, as part of the MaterialLoop project, 100 vehicles were dismantled, including some prototypes used for development.
The targeted disassembly of individual components enabled the retention of high-quality secondary materials, particularly plastics, for recycling. The remaining car bodies were then shredded and sorted into material groups comprising steel, aluminum, plastic, and glass. In addition, Audi and partners set standards for recycling processes, with the goal of testing the reuse of materials in production.
The circular economy
"The focus on closed material cycles enables us to use our products and the materials they are made from for as long as possible. Our vision is to rely less on secondary materials from other industries in the future", adds Johanna Klewitz, Head of Supplay Chain Sustainability at Audi.
In addition to reintegrating used materials back into the supply chain, the project focuses on the recyclability of Audi's next-generation vehicles. All of this is functional in creating a circular economy that "is about handling resources responsibly: we pay attention to the longevity, reparability and our products' ability to be recycled", says Dennis Meinen, Circular Economy expert at Audi. The MaterialLoop project will run until the end of April; Audi has already managed to put some secondary materials back into production.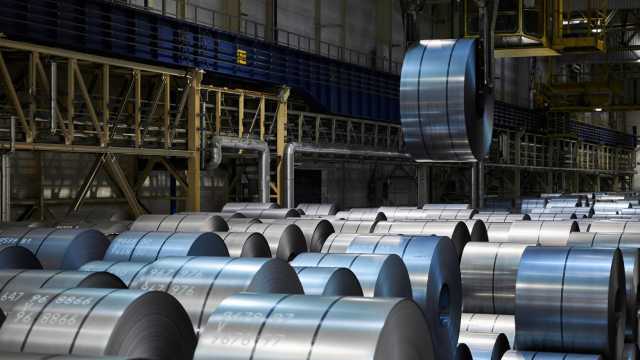 Steel
Much of the steel recycled through this project, for example, can be reused for new vehicles. In an initial trial, six steel coils were produced using about 12% of secondary materials - a share that is set to rise - capable of meeting Audi's high quality standards, including for structural components.
These coils will be used to produce up to 15,000 Audi A4 inner door parts at the Ingolstadt press plant. Through this project, Audi has also gained valuable information for building the next generation of vehicles: to achieve a circular economy and maximize recyclability, cars need to be designed with a new approach.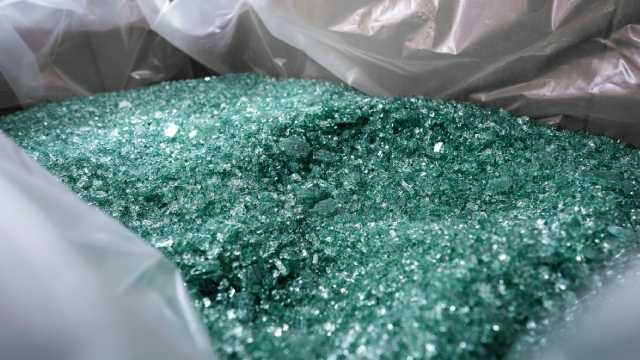 Design to recycle
In other words, a car's components must be designed to facilitate sorting by material type when the car reaches the end of its life cycle and needs to be recycled. This means choosing materials, defining composition and modularity with the future already in mind. The MaterialLoop pilot project has also served to develop guidelines for Volkswagen Group suppliers that explain with which premises plastic parts can be designed in a way that further increases the rate of recycling in automotive production.
But that's not all: in the spring of 2022 Audi launched a pilot project for glass recycling: damaged windows that cannot be repaired are shattered into small pieces and sorted; the resulting glass granulate is melted down and turned into a new plate of glass. This process is already used in the production of Q4 e-tron.
Commitment to recycling
Audi is also committed to recycling synthetic components with other projects, including PlasticLoop, which is carried out together with LyondellBasell and through which a process was defined, that for the first time uses chemical recycling to reuse mixed automotive plastic waste from cars in the production of the Audi Q8 e-tron.
In addition, since 2017, a closed aluminum cycle has been implemented at the Audi sites Ingolstadt, Neckarsulm, and Gyor (Hungary) and at the Volkswagen Group's plant in Bratislava (Slovakia): aluminum offcuts generated from production are returned directly to the supplier, who uses them to create new aluminum sheets to be fed back into the production process. This saves valuable primary raw materials and reduces the carbon footprint of each individual car.
Source: AUDI AG
VGI | Responsible OU: VP | Creation date: article date | Class 9.1