The goal of the Automated Driving Alliance, a partnership created by CARIAD and Bosch, is to collect data to improve self-driving functions; at the same time, work is underway to introduce a new driver assistance system that will enable active lane changes on the motorway, that means no need for the driver to keep hands on the steering wheel.
A year ago the collaboration between CARIAD and Bosch to develop software for autonomous driving began, resulting in the Automated Driving Alliance. The partnership has brought major shifts for both companies from having a supplier-customer relationship to joining forces with a common goal.
At the operational level, the alliance has resulted in several development teams: about 1,500 employees - half from CARIAD and half from Bosch - are working together in joint offices across Germany, with hubs in Ingolstadt and around Stuttgart.
Level 3 and Level 4
The Automated Driving Alliance is first working to introduce a new driver assistance system that will enable active lane changes on the highway. This feature will allow hands-free driving in a wide variety of situations (Level 3 autonomous driving); at the same time, further expansion of the system to include Level 4 functionalities is being evaluated.
CARIAD and Bosch have defined an agile working model to bring innovations into mass production as quickly as possible: short planning cycles have been set up for this, with an approach that embraces iterative development. In this respect, the first major milestone - that is, the realization of the basic software architecture for autonomous driving functions - has been completed; the next is to bring an ever-growing fleet of test vehicles on the road.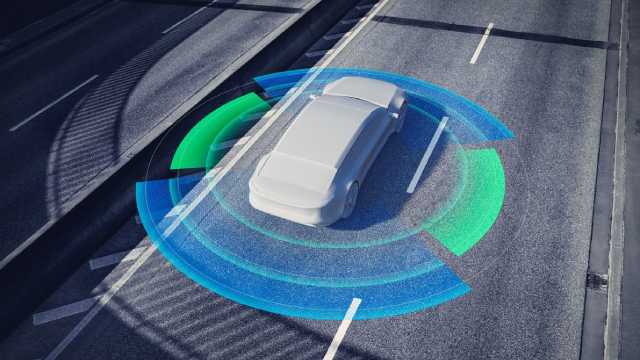 Testing in every situation
The Automated Driving Alliance's test vehicles, which are already operational, are comprehensively equipped with the new sensors and new electronic control units (ECUs); operations are ongoing, with gradually more detailed scenarios and the goal of collecting as much data as possible.
Thanks to the integration of the proprietary software stack, the capabilities of the various ADAS can be put to the test in a variety of environments and situations: from simulations to cars on the road, to closed-loop systems in which the car itself takes control of the driving, to open-loop systems with which valuable data is gathered.
Processing the data
And it is precisely cars operating on the road, with their open-loop systems, that are collecting and recording measurement data. This is an important issue, particularly for the processing and aggregation of the data coming in from the sensors and needing to be sorted out in a way that can be used; the same goes for the robustness, and thus the reliability, of the various driving functions.
This will enable further development of the current software stack and the creation of new algorithms. With this data-driven approach, the Automated Driving Alliance emphasizes the importance of its code, which will be a key factor in providing safe and convenient autonomous driving functions.
Source: CARIAD
VGI | Responsible OU: VP | Creation date: article date | Class 9.1