ŠKODA is strongly committed to the development of electric mobility. This is how the work is done inside the High Voltage Vehicle Power System team, that deals with the creation and optimization of batteries, charging systems and infrastructure for the brand's zero-emission cars.
The ŠKODA High Voltage Vehicle Power System team is composed by a staff coming from different countries. The contribution of knowledge and skills from different cultures is fundamental in the development of sustainable and innovative electric mobility.
"New colleagues are always welcome. If they believe in electric mobility, are meticulous and have a sense of humor, they will be fine," says Catherine Oppenheimer, one of the team members.
Electronic engineering and passion
Catherine is an electrical engineer and a car enthusiast. "I can't imagine a better time to work, as these industries are converging. I only move by electric and at work my focus is on 100% electric and plug-in hybrid car batteries: a very fascinating source of electrochemical energy and an opportunity to do research and innovation".
Her enthusiasm is shared by her colleague Filip Jiran: "When I was studying at the Faculty of Electrical Engineering of the Czech Technical University, I already knew that I would be working in this field; now I am responsible for the ŠKODA mild hybrid technology and my goal is for it to be perfectly working, completely tested and ready for production. And that means working with a wide range of different information and systems".
From helicopters to electric cars
"I have been working in ŠKODA technical development for three years, dealing with everything related to charging, in particular the various charging functions and the communication with the charging stations. Previously I dealt with unmanned helicopters and wiring in aircraft: experiences that have taught me the meticulousness necessary to guarantee the electrical systems reliability and safety, which I continue to apply in my daily activities. Accuracy is essential here at ŠKODA and in the entire Volkswagen Group" says Michal Hora.
Petr Zlatník, another team member, comes from a different background: "I am an electrical engineer and after working on the radios development, I joined ŠKODA in 2007, because I was curious about the process of electric cars charging. In general, I find all the innovation that characterizes electric mobility very attractive".
E-mobility daily challenges
Making a car functional requires a complex collaboration process, involving different departments and suppliers. Communication between an electric vehicle and the charging device is an excellent example.
The ŠKODA High Voltage Vehicle Power System team deals with many aspects: from the realization of the first prototypes to electromagnetic compatibility, from the integration of components to crash tests, from endurance tests, which also include the simulation of extreme temperatures, up to the approval of components for series production.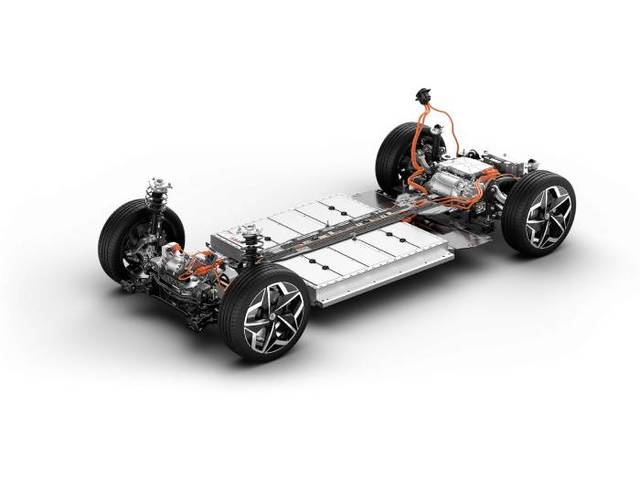 Convincing electric mobility skeptics
"I am very proud to be able to explain to some hardcore opponents of electric mobility how safe battery cars are. Many of our team bought ŠKODA iV electric models as soon as they went into mass production, but there are some people who are beforehand against it and this makes our job difficult. But I don't give in to pessimism, my opinion is based on what I see every day in our department. I don't want to impose anything on anyone, but what I say to everyone is to try to drive a ŠKODA iV to better understand," says Michal. Catherine echoes him: "Every time a car or a solution we have developed comes to production it is a fantastic moment, because an idea turns into a product available to everyone".
Solving problems of the electric mobility distribution
"I was quite surprised that the problems that are generally considered to be barriers to the spread of electric mobility are in the vast majority of cases solved long in advance, even if the adaptation process may take some time" Petr continues. "I deal with operators of public charging stations and manufacturers of home chargers and energy management systems for buildings", sectors that become increasingly important as the demand for energy increases and the technology in use in vehicles is already there to be implemented in other areas. "It is necessary to work continuously to develop the infrastructure well in advance, because users need sources of electricity regardless of the automotive industry".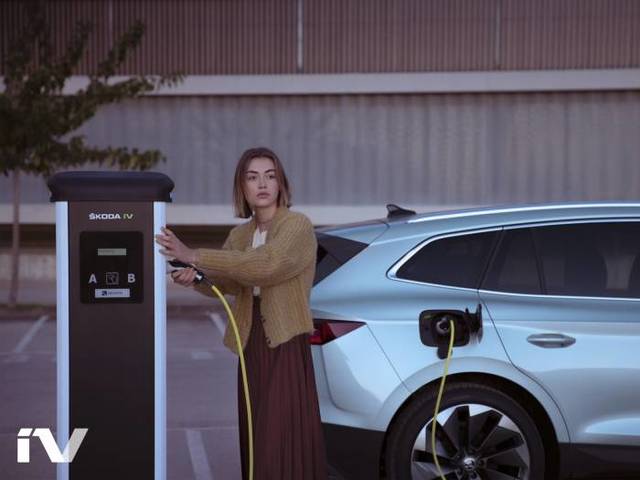 Driving pleasure and community
"Driving an electric car every day is really pleasant and the reality has exceeded even my wildest expectations. In addition, I really like the view of electric mobility as a part of people's energy management. With intelligent dynamic control, electric cars can become an integral part of the public infrastructure, increasing its efficiency and allowing more use of renewable sources," adds Michal.
"The shift to electric cars will be progressive and the supply will adapt accordingly, not to mention that there will be less and less need to transport fuel to gas stations. It seems like a natural evolution to me, but I realize that ten years ago, when technology was not at such a high level, perhaps I would have said that electric mobility was aimed at a few people. But that's no longer the case."
New Appliances
"In the last thirty years, household appliances have become much more efficient and now new ones are appearing, namely cars, that with their smart charging possibilities will also be a resource for the network," explains Petr. "When dishwashers became part of every household or, when a satellite town or industrial estate is built on a greenfield site, people don't ask about the stability of the grid, because everyone is used to it. In the end, an electric car is 'just another appliance'" adds Catherine.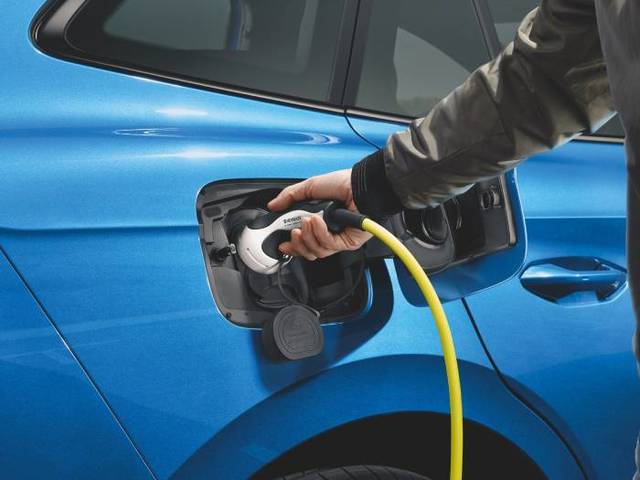 Partnerships with Universities
The ŠKODA High Voltage Vehicle Power System team also works with universities: "Passionate students who are studying topics related to our work are welcome. We try to support them in their studies and they are often also a source of inspiration for us. The connection with Universities allows us to exchange knowledge and experience, literally complementing each other's theory and practice" adds Catherine.
Her colleague Petr gets into more detail: "In our team we are open to supervising undergraduate or postgraduate theses in the field of electric mobility. We want to help young professionals grow, and overall we are excited about the interest in the field among young people. Coming into contact with them literally energises us, so we also like to visit universities and urge them to take part in our programmes".
Source: ŠKODA
VGI | U.O. Responsabile: VP | Data di creazione: data dell'articolo | Classe 9.1