Aiming at young people, with innovative training offerings geared toward strategic issues for the mobility of tomorrow: this is the Audi approach, which this year welcomed some 700 talents at its German sites in Ingolstadt and Neckarsulm.
Audi is once again opening its doors to young people, welcoming more than 700 talents for the 2023 training year, offering innovative formats and opportunities for individual development through a forward-looking program designed to solve the shortage of skilled workers. The plan includes 20 vocational training courses and 20 dual study programs; in Audi, young professionals can choose among many training opportunities in different fields: from more traditional ones, such as production, to cutting-edge ones such as automation technology and programming.
Preparing for change
"Our training and study programs prepare young people for the coming changes our industry and open up new areas of expertise for them. We propose a modern, digital and interdisciplinary offering" explains Xavier Ros, Member of the Board of Management for Human Resources and Organization at AUDI AG. On September 1, training began for 372 trainees and 69 dual-bachelor students at the Ingolstadt headquarters. A week later, it was the turn of another 219 trainees in Neckarsulm, and in October the other career development programs, such as the one at the Baden-Württemberg Cooperative State University in Neckarsulm or the dual master's program in Ingolstadt, dedicated to about fifty young people, will begin.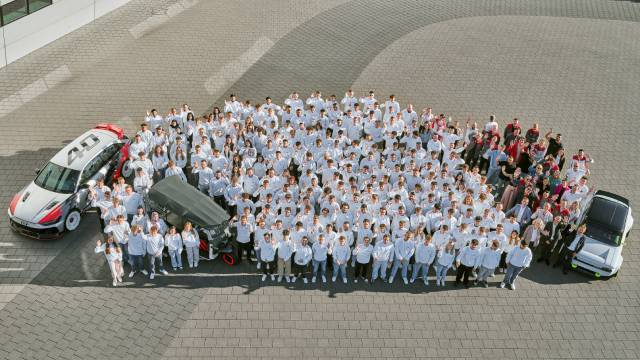 Audi Junior Academy
The Audi Junior Academy in Ingolstadt is one of the pillars in training for the four-ring brand: within the academy, all IT areas most relevant to Audi are explored. Here, trainees begin their studies in the training center and then move on to deal with concrete projects and tasks. Digital Networking specialists also learn how to help develop complex processes linking IT and production. This specialization was introduced in 2020; the first students to take this path have recently completed it and are now working at Audi. Starting this year, the portfolio of IT specialists in Ingolstadt will expand to include Data and Process Analysis.
Artificial intelligence and robotics
As part of the dual vocational training program, which also allows trainees to enter a university of applied sciences, Audi gives participants the opportunity to study at a university after successfully completing their training, contributing to the growth of the next generation of skilled workers for strategic areas, such as IT and electric mobility. The number of places for dual courses of study at Audi will continue to grow in the coming years; enrollment has increased by around 50 percent in the past year. New dual study programs cover specialist fields such as artificial intelligence, data science and robotics.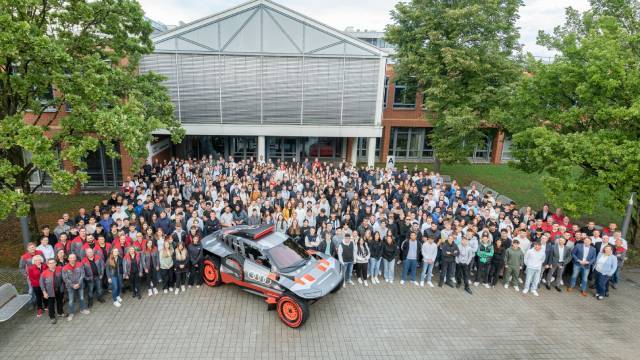 Personal growth
Audi training is innovative, focusing on new learning formats and methods, such as mobile learning and individual development. When trainees and dual students begin their training, they receive a tablet or laptop and access to Audi's digital world. But in addition to content, Audi places great emphasis on issues such as team spirit and collaboration: good examples are projects such as the electric rickshaw made with used batteries or the show car built for the Dakar Rally. A further pillar is the personal growth of employees: this is why Audi offers young recruits a diversified program that involves them in both social and health efforts, as well as environmental protection.
Source: AUDI AG
VGI | Responsible OU: VP | Creation date: article date | Class 9.1