On 13 May, Volkswagen Group Italia (VGI) employees dedicated an afternoon to collecting plastic and rubbish, cleaning up a 'critical' area near the banks of the Adige River. An initiative that confirms the company's commitment to environmental protection.
Not only bringing zero-emission vehicles onto the road, but also and above all acting to make a concrete contribution to environmental protection with a 360-degree approach that involves all employees personally: this is the objective of Volkswagen Group Italia, which promotes various initiatives as part of its goTOzero VGI sustainability strategy.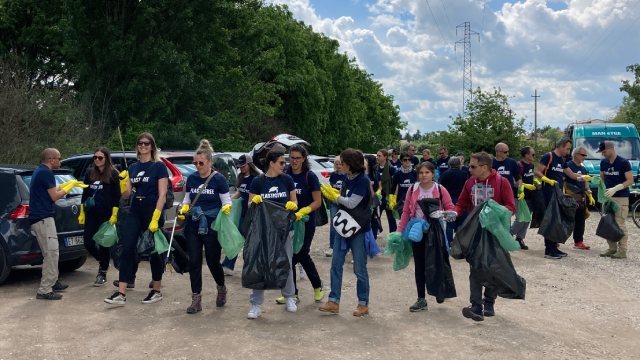 VGI ECO DAY
The most recent was the VGI ECO DAY. On a voluntary basis, employees of Volkswagen Group Italia - together with colleagues from MAN TRUCK & BUS ITALIA - carried out clean-up operations in many green areas in the Adige South Park, along the banks of the river that runs through Verona. The afternoon's work brought significant results: 670 kg of plastic and rubbish were collected, over a total area of 58,000 m2.
The activities were coordinated by Plastic Free Odv Onlus, a voluntary association set up with the aim of making as many people as possible aware of the dangers of plastic pollution. In addition to support in identifying a suitable area for the operations, Plastic Free provided the participants with significant information and data, raising their awareness on the subject.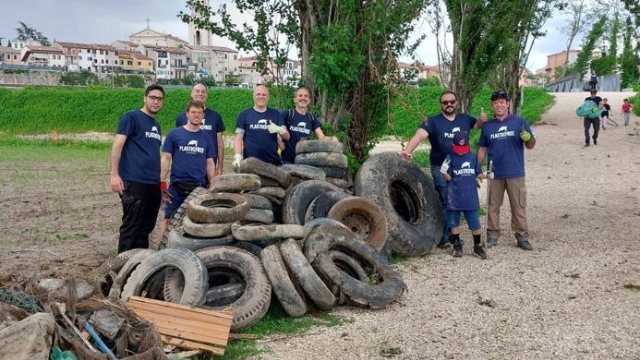 Concrete benefits
The choice of a practical activity fully reflects the company's vision of sustainability and environmental protection. In fact, Volkswagen Group Italia's commitment to the zero-emission target is realised through multiple projects concerning the constant improvement of company processes and raising the awareness of employees, who are called upon to make their own contribution both in the workplace and in the private sphere.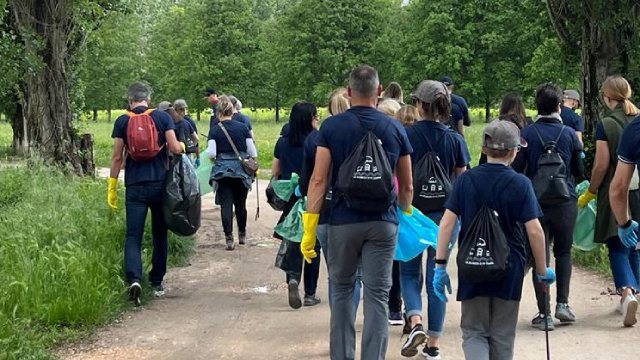 A global network
Volkswagen Group Italia's commitment joins that of all Volkswagen Group companies worldwide. Environmental protection is a priority for the Group, which promotes a holistic approach to sustainability, both by encouraging its companies to develop and implement local activities and by coordinating global projects.
An example of this is #Project1Hour, an initiative that has been taking place on International Earth Day for the past three years. It involves all 675,000 Group employees worldwide and the sales network and consists of devoting an hour of the working day to developing their knowledge of climate protection and proposing concrete ideas in this area.
VGI | Responsible OU: VP | Creation date: article date | Class 9.1