Europe's largest network includes over 540,000 charging points and continues to grow. Meanwhile, Elli aims to expand its intelligent energy platform for battery storage.
In the transition to electric and sustainable mobility, the Volkswagen Group has adopted a comprehensive 360-degree approach. That's why Elli, the Group company providing charging solutions and 100% CO2-neutral energy from renewable sources, was established in 2018. Currently, Elli – acronym of "Electric Life" – stands as one of the largest e-mobility service providers in Europe, offering a wide range of products and services for charging. During the recent IAA Mobility event in Munich, Elli previewed upcoming innovations on the path toward delivering holistic energy solutions.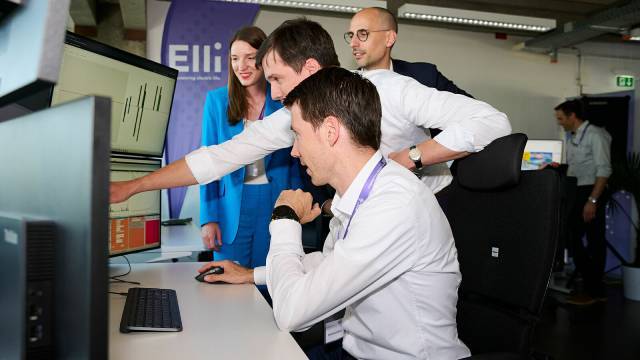 The energy exchange market
Since July 2023, Elli has been operating on EPEX, the leading energy trading exchange in Europe. This relies on an intelligent platform for trading, control, and optimization of battery storage. The platform can automatically place bids on the energy exchange market, and the trading results are processed by a program that charges or discharges the battery accordingly. The goal is to purchase electricity when it is in a low-price phase — during periods of a high mix of renewable energies — and sell it when it is in high-price phases, namely when the mix of renewables is low, and demand is high. This approach generates trading revenues and improves the utilization of renewable energy.
Power Center
An example of this energy exchange approach is the ongoing pilot project in Baunatal (Kassel, Germany), where discarded batteries from Volkswagen e-Up! vehicles are utilized in a stationary battery storage center called "Power Center". This pilot project provides valuable experience for Elli in developing a smart energy platform which can be later used for more complex and larger-scale applications. The goal of the Volkswagen Group and Elli is to integrate the growing storage capabilities of electric cars and batteries into the energy system, making an important contribution to the energy transition.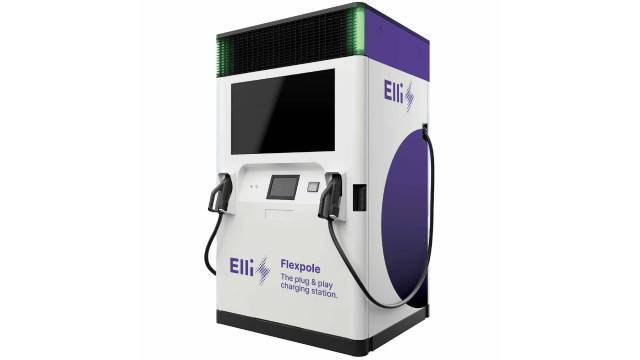 Flexpole and the charging network
As for Elli's product range, the highlight at IAA 2023 was the Flexpole, a flexible and easy-to-install fast charging station. It features an integrated battery storage system and can be connected to a low-voltage grid without the need for special transformers or complex and costly construction work. It has two connectors supporting fast charging with powers up to 150 kW, meaning an addition of up to 160 km range in just 10 minutes on average, depending on models and charging technologies. "With the new Flexpole and the continued expansion of Elli's charging network, to more than 540,000 charging points, we are supporting the spread of electric mobility quickly and reliably. Elli is already one of the largest e-mobility service providers in Europe. But customers aren't just interested in quantity: and that's why we're focusing much more on the holistic charging experience" explains Giovanni Palazzo, CEO of Elli.
Selected Partner Network
In this regard, Elli's decision to create the Selected Partner Network is noteworthy — a network of premium charging point operators selected according to strict quality criteria that Elli's customers can access. The network has charging points located in strategic places that reliably deliver high-power electricity and are complemented by facilities such as bars and restaurants. In addition, users who choose the Elli Drive Highway tariff benefit from discounts and lower rates. Part of this "associated" network are Ionity, Audi's charging hubs in Germany, Austria and Switzerland, and Ewiva in Italy.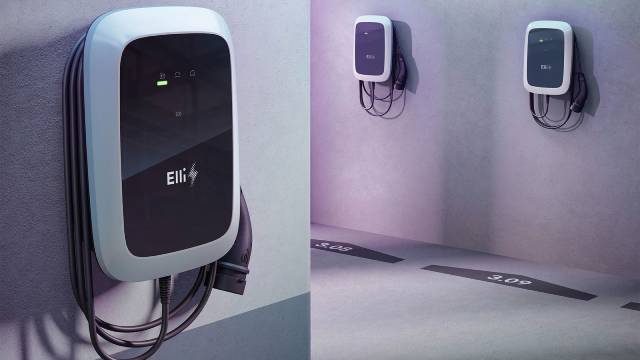 Battery under management
"Innovation in the charging and energy industry is key to e-mobility's success and the decarbonization of society. Therefore, electric vehicles batteries will increasingly be used as energy storage solutions to gain greater independence from fossil fuels and better manage the energy peaks typical of renewable sources. We call this the 'Battery under management' strategy. Our goal is to become a software-driven energy company and a leading provider of holistic energy solutions" Palazzo concludes.
Source: Volkswagen Newsroom
VGI | Responsible OU: VP | Creation date: article date | Class 9.1