The "Restore our Bays" initiative supports the nonprofit organizations Save The Bay and The Chesapeake Bay Foundation in protecting ocean coasts from climate events. Audi of America employees are also involved with volunteer activities.
Audi's commitment to the environment goes far beyond its manufacturing activities: the Audi Environmental Foundation (AEF) has has awarded grants to two U.S. nonprofit organizations - Save The Bay and The Chesapeake Bay Foundation - providing $100,000 to each, in addition to volunteer opportunities for Audi of America employees.
The initiative is called "Restore our Bays"; Audi of America partnered with AEF to select the two nonprofit groups, recognizing the importance of their work to improve climate resilience along the coasts. Water conservation and environmental protection are priorities for Audi, which is working hard to cut water consumption per vehicle produced in half by 2035, compared to 2019 levels.
Audi Environmental Foundation
The Audi Environmental Foundation was founded in 2009 by Audi AG to create new sustainability opportunities and initiatives promoting technological innovation applied to environmental challenges. The foundation sponsors projects around the world that combine innovation, technology and business methods, achieving concrete results for the environment, creating awareness and fostering education.
The foundation's priorities are innovations that improve water quality and conservation. Global initiatives currently underway include removing waste from rivers and filtering microplastics from urban waters. "The foundation's goal is to test innovative ideas, using technology to protect the environment and exploring possibilities that perhaps no one has thought of before", explains Rüdiger Recknagel, Audi Environmental Foundation director.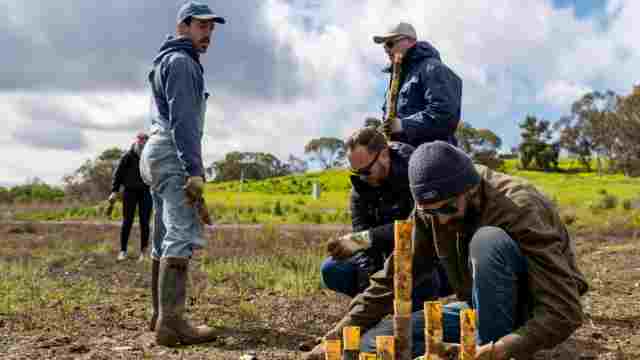 People's contribution
Audi of America employees donated their time to both organizations to participate in shoreline restoration events. The first was held in March in the San Francisco Bay area and was organized by Save The Bay; others will follow in Chesapeake Bay, where the local foundation is also active with educational programs, during the spring. "With 'Restore our Bays,' we are happy to support two leading organizations in the United States. This is part of our ongoing contribution to environmental protection, particularly where it intersects with the topic of water, an increasingly important global issue", Recknagel adds.
Clean water
"The availability of clean water is becoming increasingly critical, and we have a responsibility to help tackle this issue. At Audi, we know it's going to take broad collaboration to achieve the planet's climate goals, and we are proud to support organizations whose values are closely aligned to ours", said Spencer Reeder, Director of Government Affairs & Sustainability at Audi of America.
"Achieving the goal of saving the Chesapeake Bay is increasingly difficult due to climate change and we will need innovative partnerships. We are excited to partner with Audi Environmental Foundation and Audi of America to build resilient shorelines and add billions of new oysters to our waterways", says Katharene Poston Snavely, Chief Development Officer at Chesapeake Bay Foundation.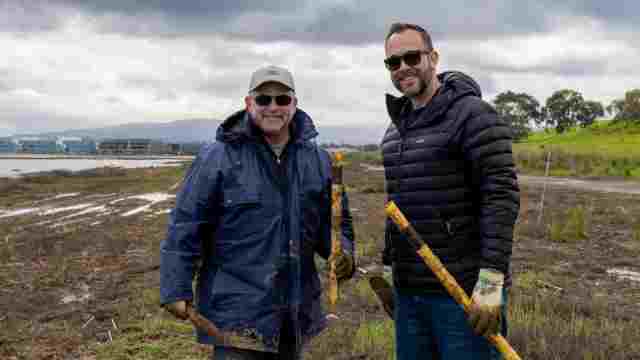 San Francisco Bay
For more than 60 years, Save The Bay has worked to protect and restore San Francisco Bay for the benefit of the community and wildlife by organizing a variety of activities: from political engagement to education to wetland restoration.
"We are grateful to have the support of the Audi Environmental Foundation to protect and restore vital wetland habitat around San Francisco Bay. Climate change is an urgent threat, and this support will help us continue to build innovative restoration solutions toward a more resilient future for people and wildlife", concludes Jessie Olson, Habitat Restoration Director at Save The Bay.
Source: AUDI AG
VGI | Responsible OU: VP | Creation date: article date | Class 9.1