The silver skin of the coffee beans, cellulose, and recycled plastic - these are just some of the innovative materials that reduce the carbon footprint and will increasingly be used in the production of Volkswagen vehicles.
Manufacturing sustainable cars means taking care of every aspect, including the materials from which they are made. To increase the sustainability of its vehicles, Volkswagen is focusing on innovation and creativity, particularly for its all-electric ID. family models.
Steering wheels covered in vegan leather, seat finishes made from cellulose or recycled materials made from plastic bottles are good examples of this strategy. The goal is to further reduce the carbon footprint, and with this in mind, Volkswagen is constantly looking for new ideas to implement in series production.
Coffee instead of animals
To have leather interiors without using animal-derived materials, the alternative is imitation leather, but this is mainly produced from mineral oil-based plastics such as polyurethane or PVC. During a brainstorming session by Volkswagen Group Innovation's biomaterials team, the idea of coffee leather was formed: when the beans are roasted, the silver skin surrounding the bean becomes a residual material. These silver skins are a filler material - one of the three layers of the structure - perfect for imitation leather, and with roasting they are accumulated as a by-product, in a form that allows easy further processing.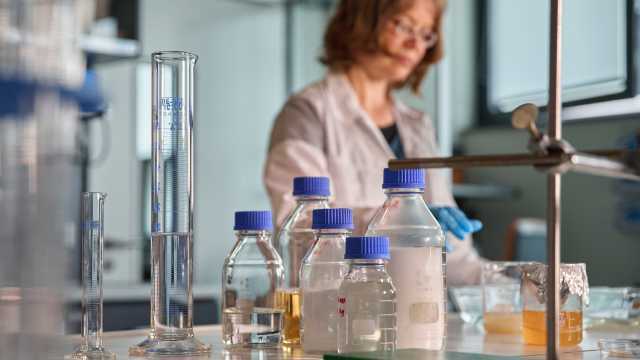 Carbon footprint
With its high proportion of biological materials, vegan imitation leather could soon be used in some prototypes, for car seats and arm rests. "There is huge potential, and this could be one of the next steps for further optimising the ecological footprint of our ID. electric fleet", explains Martina Gottschling, researcher at Volkswagen Group Innovation.
In the ID. Buzz many innovative materials are already used that will be gradually extended to the other models in the ID. family. On the new "Bulli," for example, alternative materials made from marine plastic or from used plastic bottles are widely used.
Recycled plastic
The upper material of a seat cover is made from Seaqual® yarn, which consists of 10% marine debris and 90% recycled PES. This reduces CO2 emissions in the manufacturing process by 32% compared to using conventional materials. What's more: 71% of the ArtVelours ECO® seat covers come from recycled products, and the ID. Buzz's finishes on the roof linings and carpet finishes are made from 100% recycled polyester.
The insulating layer of the carpet also contains recycled plastic, as do components used to protect the underbody and wheel housings. All components made from recycled materials meet the same high quality standards as new materials.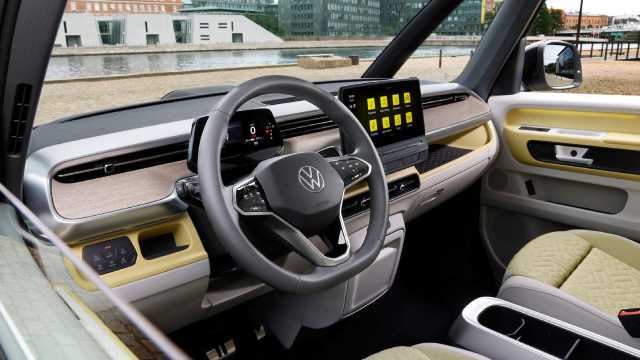 Circular Economy
Volkswagen no longer uses chrome for decorative parts on the doors, dashboard or steering wheel clasp of the ID. Buzz: a decision linked to the environmental impact related to the manufacturing of this metal, which has been replaced by a chrome-look liquid paint with a bio-based binding agent.
The search for new sustainable materials never stops: at the Open Hybrid LabFactory (OHLF) in Wolfsburg, Volkswagen is constantly researching alternative materials for automotive engineering. It is now clear that to reduce the environmental impact of car production, the circular economy is becoming increasingly important; this includes the development of plastics from recycled materials and the use of natural materials in biological cycles.
Biomaterials
"We want to shape processes, materials and components to substantially improve the circular economy.To do so, we are planning to develop new plastics from recycled materials. We want to automate disassembly processes to separate materials economically, and we are choosing natural materials in biological cycles", explains Marko Gernuks, who represents Volkswagen on the OHLF Board of Management.
According to Volkswagen researchers, the use of more and more biomaterials has huge potential. These are much more than industrial crops such as rapeseed or softwood: they are materials that can also be generated in the laboratory, such as cellulose.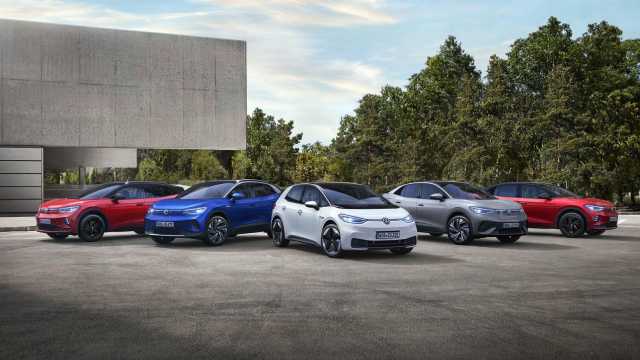 Cellulose in the laboratory
Pure cellulose in nature is found in the cell walls of plants, for example in wood, but in the laboratory, bacteria can generate it in pure form. The natural polymer is very stable and durable, and can be recycled and composted. In the near future, cellulose produced in the laboratory could be used for seat covers, and it is already possible to grow pure cellulose in different formats.
With all these approaches, Volkswagen is following its own "way to Zero," trying to meet the growing demand for non-animal materials for interiors in cars and further increasing the sustainability of its electric cars, with the goal of becoming a carbon neutral company by 2050. Volkswagen's standards for component durability are very high: each new material must pass about 40 tests before it is approved for production.
Source: Volkswagen Newsroom
VGI | Responsible OU: VP | Creation date: article date | Class 9.1